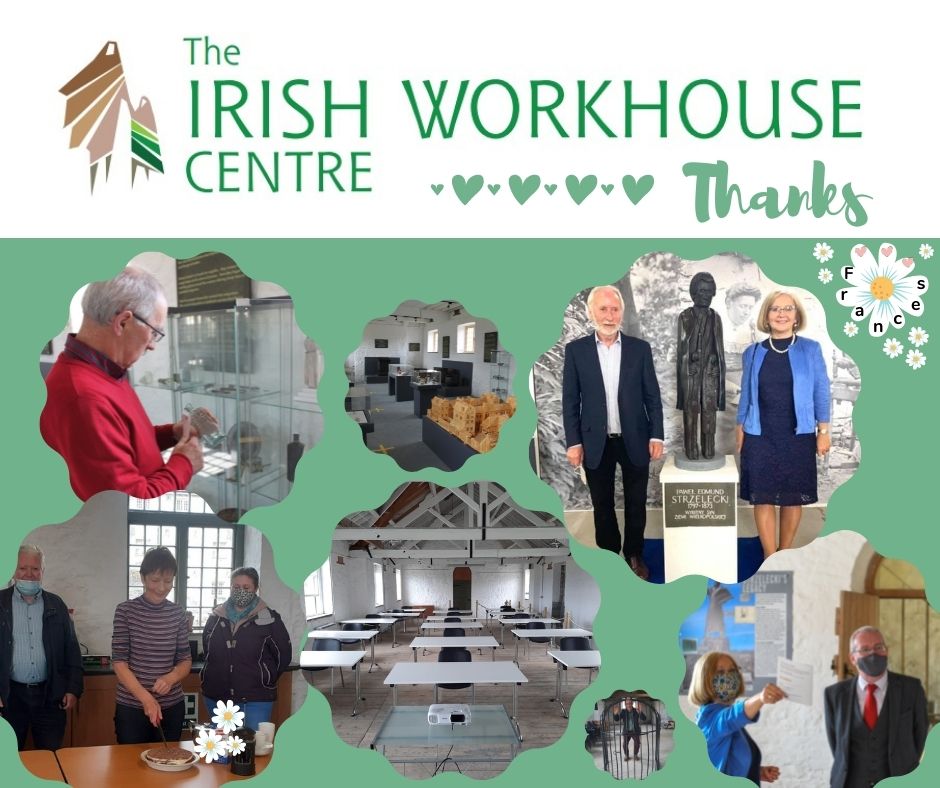 We've come to the end of another season here at the Irish Workhouse Centre in Portumna. Our final day open for general tours is Sunday 31 October but group tours may still be pre-booked until 30 November by contacting us by email at
[email protected]
or through our website.
The management and staff of the workhouse would like to thank everyone who supported us during the year – those who visited when government guidelines allowed, those who supported our First Friday Talks, and those who volunteered their time and worked hard to keep things going.
At this time, we think of our much-loved friend and colleague Frances who is missed but remembered fondly every day.
Thank you also to Pobal, Galway Rural Development, The Heritage Council, Marie Mannion Galway County Council Heritage Officer, Waterways Ireland and Kieran Tuohy and his Dark Shadows exhibition for their continued support.
As we look forward to 2022 and commemorating the 170th anniversary of the opening of the Workhouse here's hoping next year will be bigger and brighter for everyone.