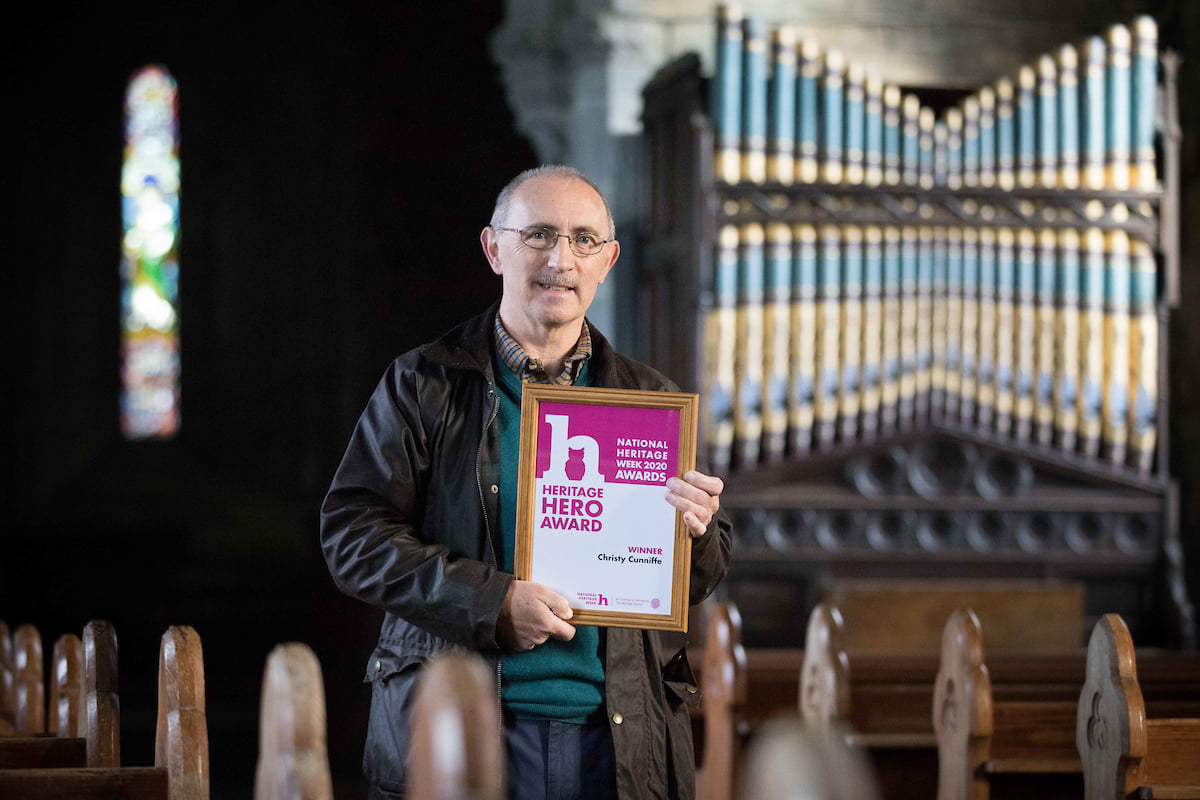 The next talk in our First Friday Series will be brought to you on Friday 5th November by Dr. Christy Cunniffe. Christy will be discussing the archaeology, history and traditions of a selection of Irish holy wells. As part of research on his upcoming book, "Enduring Devotion in the Slieve Aughty's: The Archaeology of Christian Worship in the Civil Parish of Ballinakill ", Christy has been collecting information about holy wells, mass rocks, holy stones, and other aspects of popular Christian devotion in the region.
He is also interested in recording examples of personal religious items such as old holy medals, rosaries, statues, private house altars etc. to get a flavour of the more personal aspect of devotion. Round granite pebbles like the example below from Killaan Holy Well near New Inn were often deposited at holy wells by pilgrims as a means of counting prayers while doing rounds. Deposits of quartz are also common at these sites.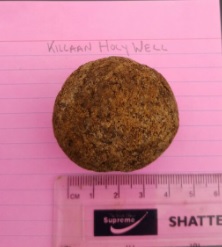 Dr. Christy Cunniffe is the Heritage Council Heritage Hero for 2021 and has recently retired as Community Archaeologist with Galway County Council.
Payment (€5) can be made via PayPal at paypal.me/FirstFridaySeries to South East Galway Integrated Rural Development CLG. (Please click 'send money' and add your name and email address with the payment or we won't be able to send you the Zoom link for the talk!)