The workhouse building itself is our most valuable artefact. By looking at the building we can find out more about how people lived, how they moved through the various rooms, what work they did, where they slept and how they spent their time in the yards. Life was very difficult, especially for children who were separated from their parents. If you lived here when do you think you could see your mother or father or your brothers or sisters?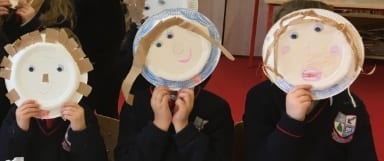 We welcome school groups and third level institutions and can provide a tour to suit all levels and abilities. Whether you are interested in architecture, archaeology, the social welfare state or An Gorta Mór, we'd be happy to talk to you about an appropriate tour. 
Take a look at our film about the Widow McNamara who died in 1850 and the story of a local Children's Burial Ground. Stories like this help us to understand what life and death was like for the poor of Portumna Union.