The museum is located in the former womens' workroom and houses the centre's collection of artefacts. These range from the workhouse cart to the tiny, blacksmith made nails which were used in workhouse construction. The impact of the museum is succinctly described by Dr. Christy Cunniffe, friend of the Irish Workhouse Centre..
 'Artefacts and personal objects can tell big stories. The workhouse tour brings the building to life, and the museum will do the same for their objects. Just look at the pauper shoes we have discovered at Portumna. Nothing expresses the sadness of workhouse children like those reminders of tiny feet.'
To learn more about how the Museum redevelopment came about, why not take a look at our film, 'Making a Museum'.
About the Museum
The aim of the museum is to show artefacts that are relevant to workhouse life, some of these perhaps the only remaining link to the people who once lived here. Tiny shoes, metal cups and bowls were used by the paupers here, a link to an often forgotten time.
A recent grant from The Heritage Council has allowed us to remodel the Museum and we now hope to work towards Museum Accreditation. If you would like to donate an item we would be delighted to speak with you. You can contact us at [email protected]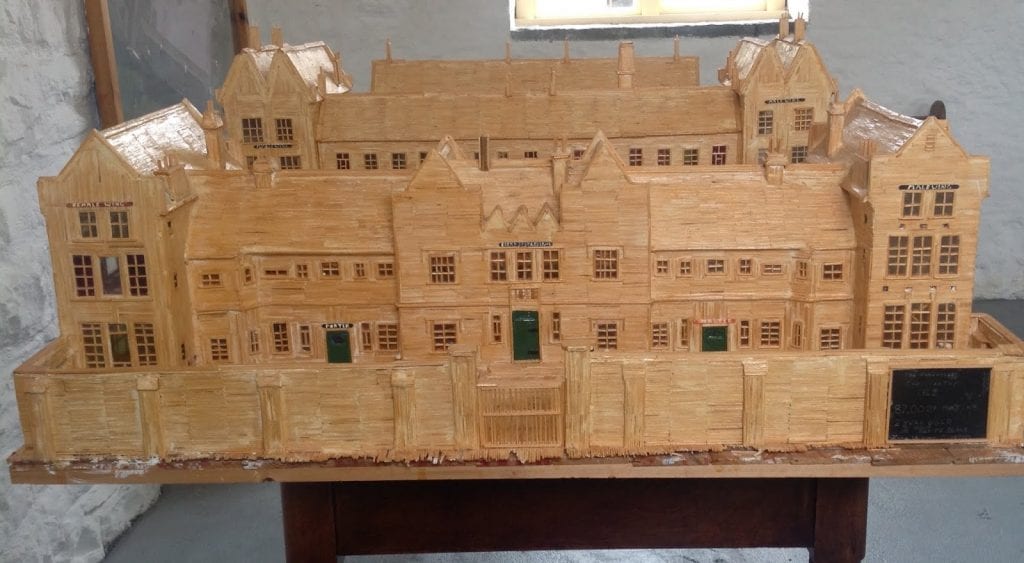 Workhouse News
Follow us on our social channels to learn more about what's going on at the Museum. If you are interested in donating artefacts, please get in touch.
Our short films shed some light on the history and past use of some of our museum pieces and the stories associated with them.