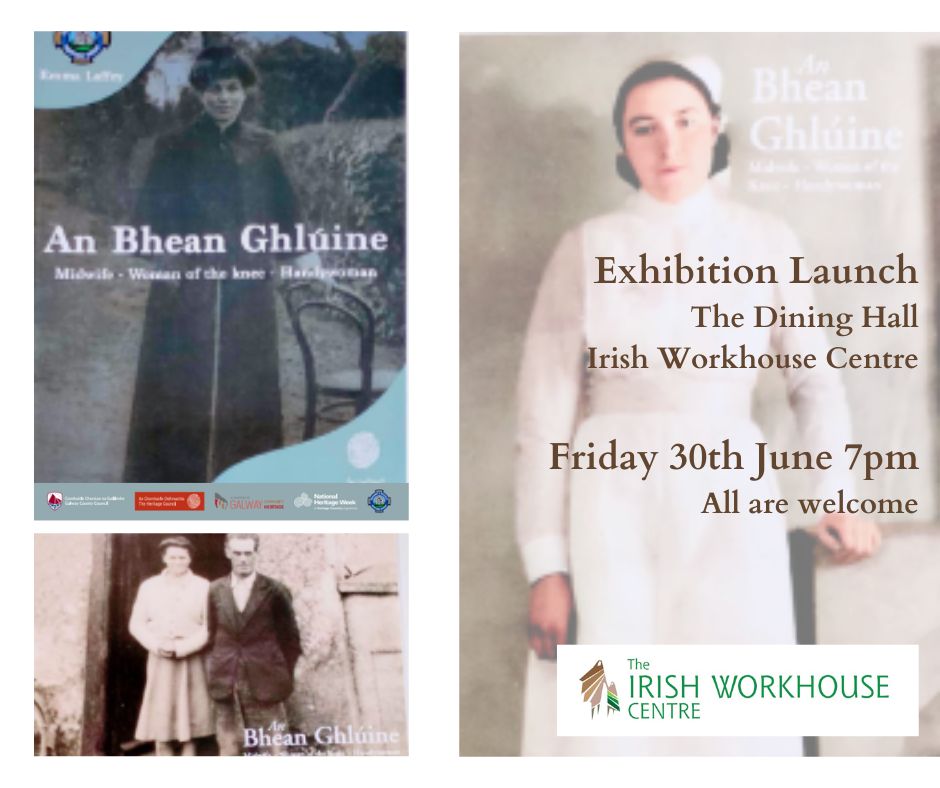 The management and staff of the Irish Workhouse Centre were delighted to formally launch An Bhean Ghlúine, an exhibit by Emma Laffey, in the Dining Hall of the Workhouse on Friday last. Launched by Lisa McGeeney, An Bhean Ghlúine will be on display on the Dining Hall until the end of July.
The title of the exhibit, An Bhean Ghlúine, is the Irish translation of the term 'Women of the Knee', a phrase often used to describe local community midwives during the twentieth century. These extraordinary women supported mothers-to-be through the life-changing event of giving birth. With limited resources, these women faced joy, sorrow, desperation and severe poverty in their work each day.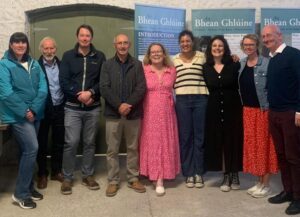 These women offered stability, kindness, reassurance and a sense of safety to mothers-to-be, despite not knowing themselves what complications might arise. One such handy woman, Bina Kelly of Kilconnell Co. Galway, summarised it most aptly:
'…You went into the home of the patient, and you would see the mother in the bed and all of her other little children looking at her from the bottom of the bed and I hoped and prayed to God they would have their mother at the end of this.'
The role played by women in the development of Irish communities, particularly rural communities is often overlooked. For this reason, it is a privilege to host this exhibit and highlight the integral role that these handy women played in the twentieth century.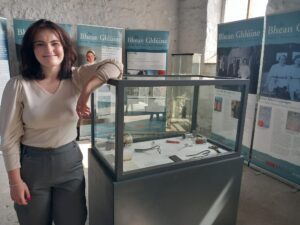 An Bhean Ghlúine will be available to view during Heritage Week (August 12-20) as part of the events hosted by the Skehana & District Heritage Group, before it heads to the Irish Museum of Country Life in Co. Mayo.
The Irish Workhouse Centre is grateful to Emma for her research and her permission to host this exhibit.