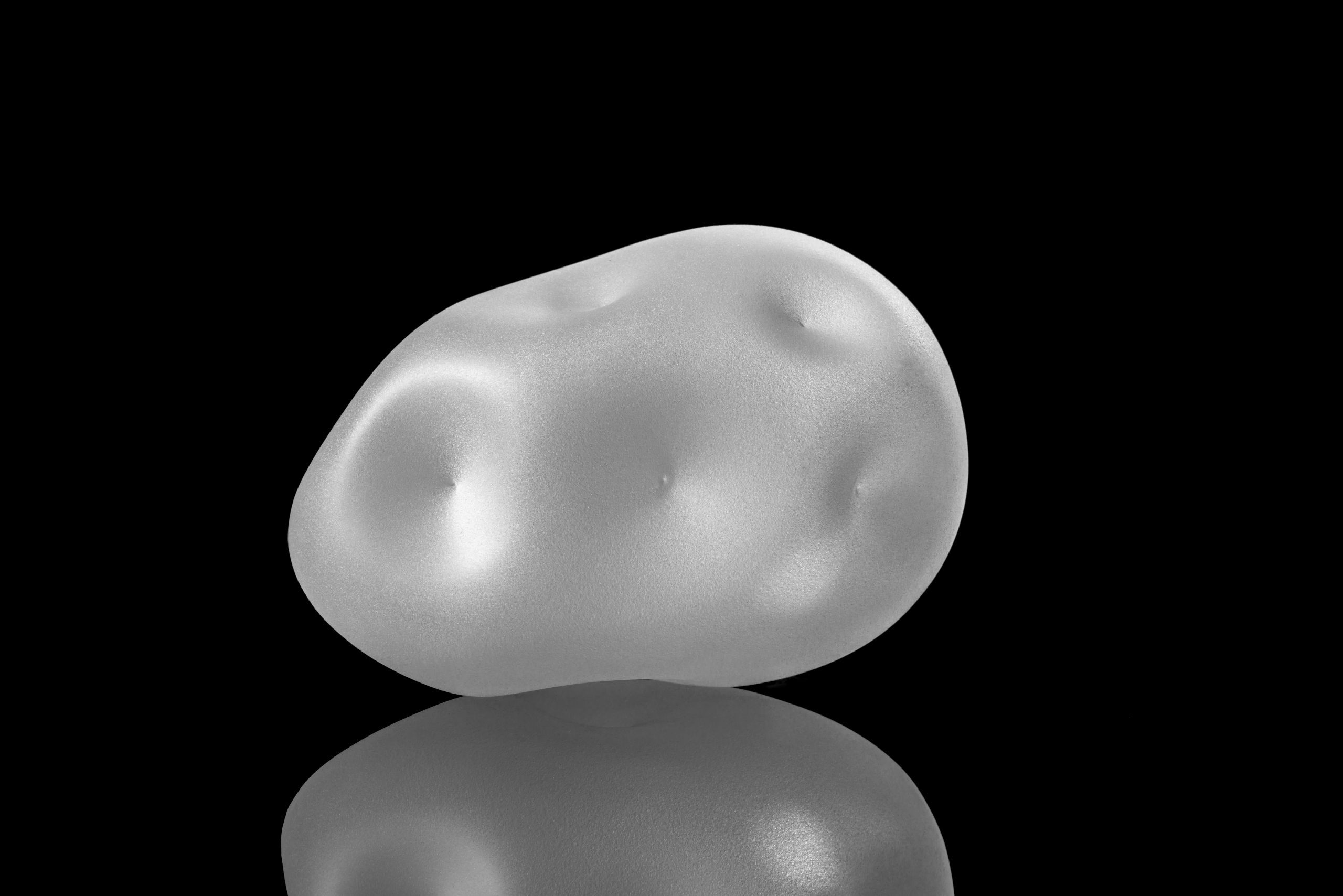 The Irish Workhouse Centre is delighted to welcome Paula Stokes and her 1845: Memento Mori famine memorial and glass installation. The exhibition is dedicated to the 19th-century Great Irish Famine. 1845 is significant as it references the year that the potato blight came to Ireland, marking the beginning of a period of mass starvation, disease, and emigration.
Between 1845 and 1852, over 1.5 million people died, and 1 million emigrated to Australia, Canada, and America. The form of the famine memorial differs in response to specific locations, changing shape and volume depending on light, accessibility, and exposure of each site.
Its presentation at the Irish Workhouse Centre in Portumna, Co. Galway is in what was once used as both a dining hall and a chapel. The ghostly glass potatoes are scattered across the surface of a long, stark banquet table in undulating piles. It is a powerful visual representation of hunger and the absence of food.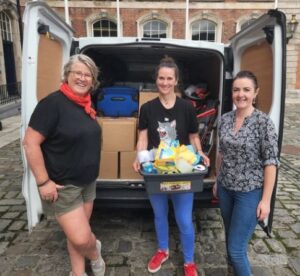 An original musical soundscape composed by Kieran Kennedy, with vocals by Maria Doyle Kennedy and The Voice Squad, accompanies the installation. This exhibition is also part of the 2022 Shorelines Arts Festival, September 15th – 18th.
Paula Stokes was born in Ireland but moved to Seattle in 1993 to pursue a career in glass. Her glass work has been shown extensively both nationally and internationally.
As a modern-day member of the Irish diaspora, Stokes' glass installations reflect on her own history as an immigrant to examine historical events that have shaped the present. She believes that '1845: Memento Mori will resonate with a wide variety of audiences as it reminds us of our own fragile humanity and serves as a connection between shared human experiences in the past and present'.
Recently on display in Dublin Castle, the exhibition will be open to the public in Portumna Workhouse from Saturday 27th August until 28th October.
Stokes was born and grew up in Ireland and emigrated to the USA after college. She graduated from the National College of Art and Design, Dublin, Ireland with a bachelor's degree in Glass Design. She also has a Certificate in Glassmaking and Technology from the Dudley College of Technology, UK. Stokes received the Milnora Roberts Scholarship for Academic Excellence in Printmaking from the University of Washington, Seattle, Washington. Her work is included in many collections including the National Museum of Ireland and the Irish Embassies in Brussels and Beijing.
Stokes has been awarded residencies at the Cill Rialaig Arts Centre, Ballinskelligs, Ireland, and at the Jefferson County Museum of Art and History, Port Townsend, Washington.
This project has been generously supported by the Thomas Dammann Junior Memorial Trust, and the Design and Crafts Council Ireland. For further information about memento mori and Paula's work see www.1845mementomori.com