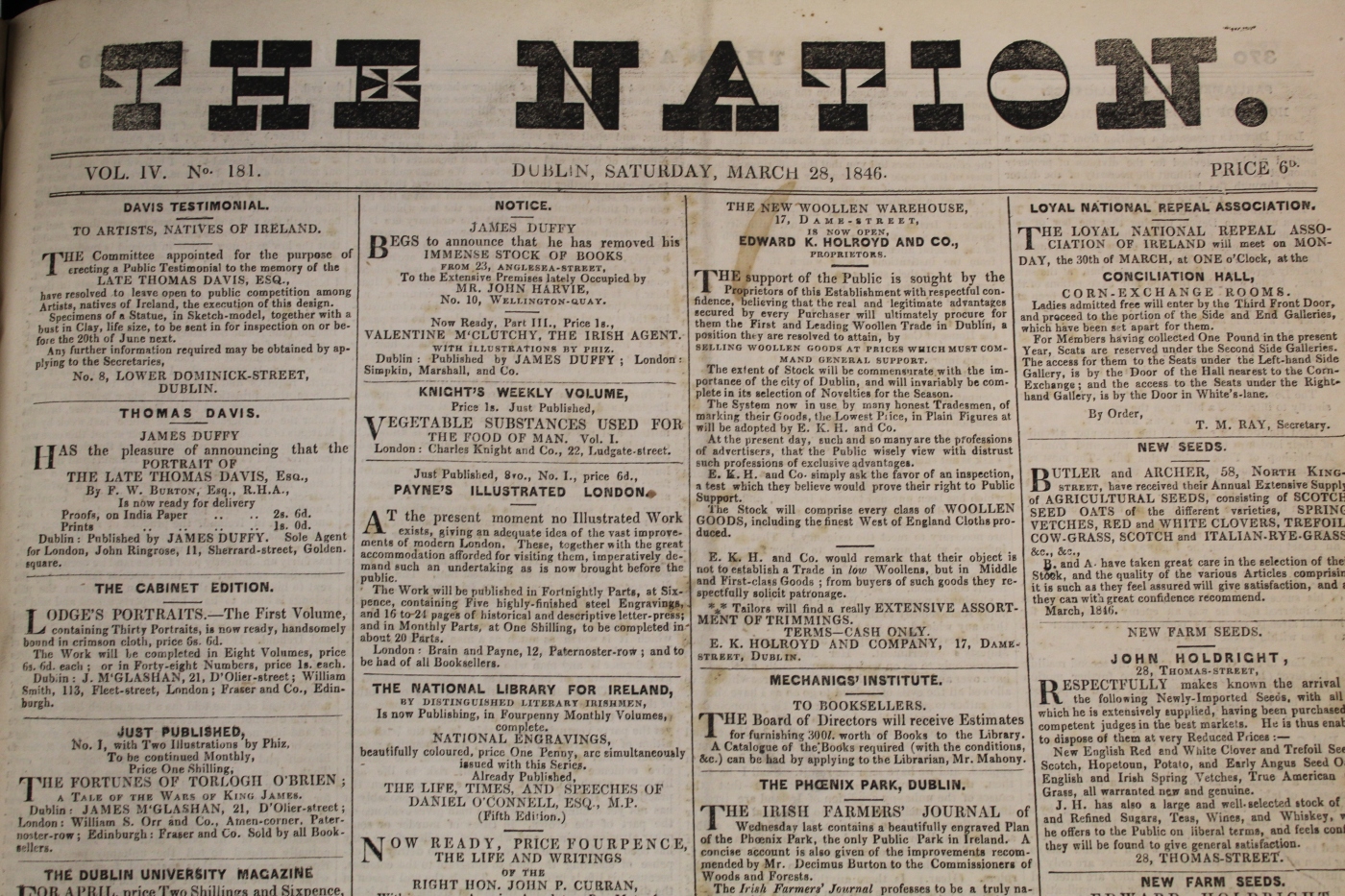 The last talk in our First Friday Series 2021 will be brought to you on Friday 3rd December at 8pm and is entitled 'Giving witness to Famine: The State of the Country reports in the Nation newspaper'. 
We are delighted to welcome Dr. Ciaran Reilly. This talk examines the 'State of the Country' reports as a source for understanding the horrors of the Great Famine as experienced in rural Ireland. No county was spared, and in the pages of the Nation we read reports of starvation, eviction, disease and death. 
Dr. Reilly is a historian of 19th & 20th century Irish history based at Maynooth University. He is the author of a number of books including The Irish Land Agent; Strokestown and the Great Famine and John Plunket Joly and The Great Famine in Kings County .
If you have yet to register for a First Friday talk please contact [email protected] for the Zoom link.