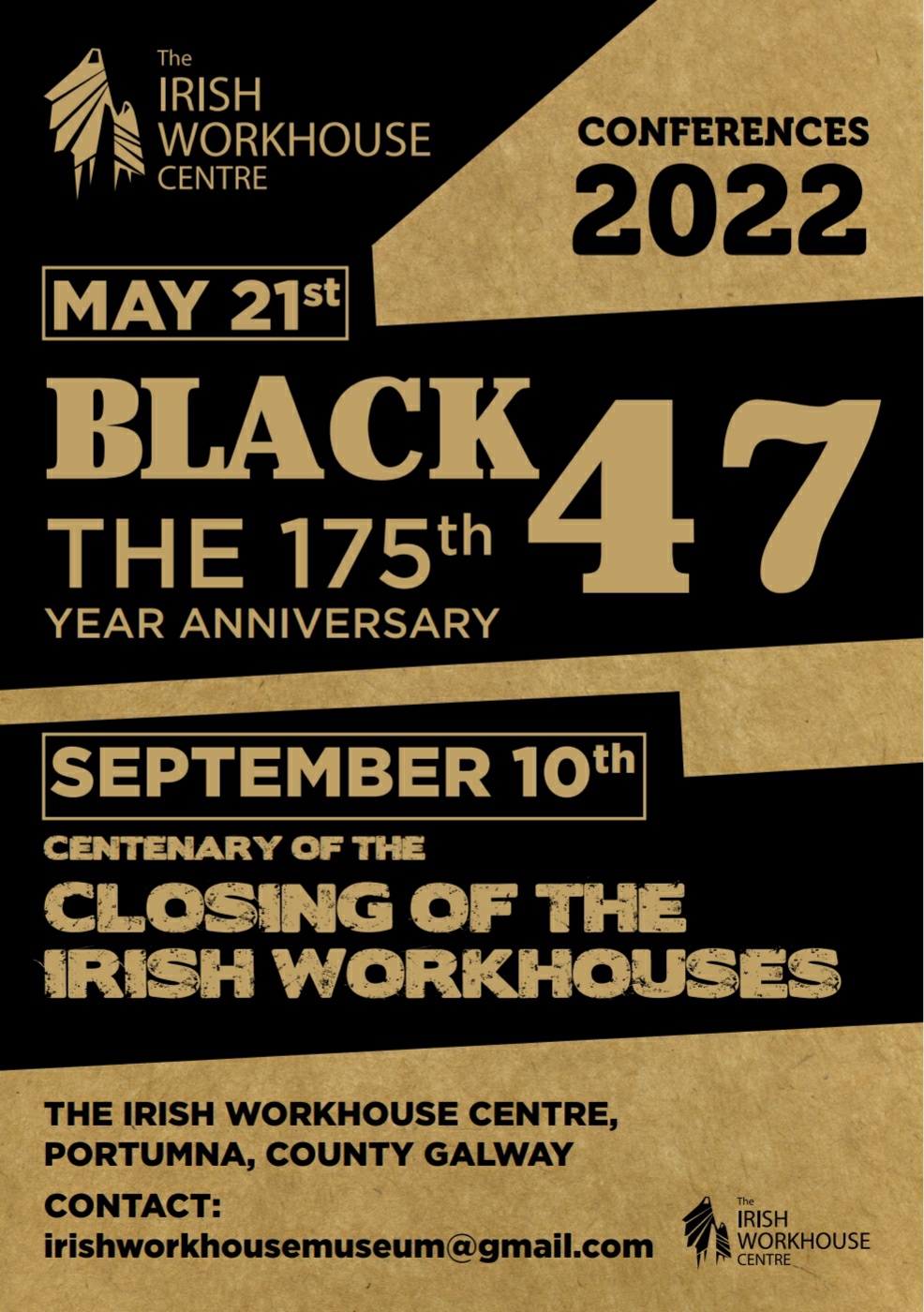 2022 will mark a very important year nationally as it is the 175th anniversary of Black '47 and also the centenary of the closing of many of the Irish workhouses.
The year will also mark the 170th year since the official opening of Portumna Workhouse.
To mark all these events 2022 will be a busy and exciting year with two conferences as part of a wide range of events planned at The Irish Workhouse Centre. We hope to provide further details in January and appreciate your support during 2021.
We look forward to seeing you in 2022!