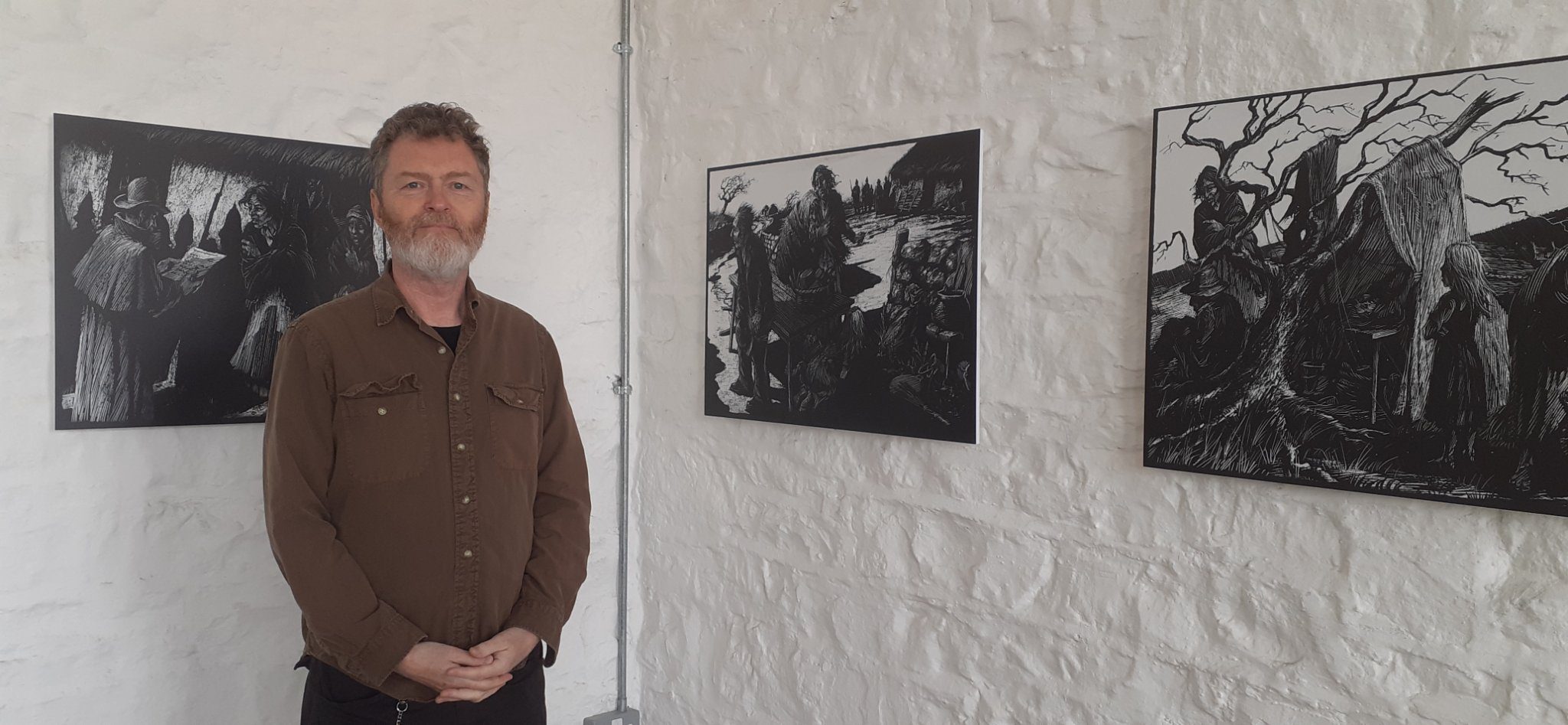 We are very excited that several of David Rooney's Famine etchings have found a permanent home with us here at the Workhouse. David is originally from nearby Eyrecourt and the etchings are from a collection created as part of the BBC/RTE documentary 'The Story of Ireland' first broadcast in 2011 and narrated by Fergal Keane. Each piece is a scraperboard engraving on a printed panel.
The exhibition includes:
1. 'The Famine Artworks'
2. 'Crops Fail and Leaving Considered'
3. 'The Famine Ship'
4. 'The Road to Nowhere – Public Works Scheme'
5. 'The Workhouse'
6. 'Eviction Notice Delivered'
We're delighted to have these pieces in our care and each can be seen in the reception area of the Workhouse, a place many of the poor entered as they were received into the workhouse building.