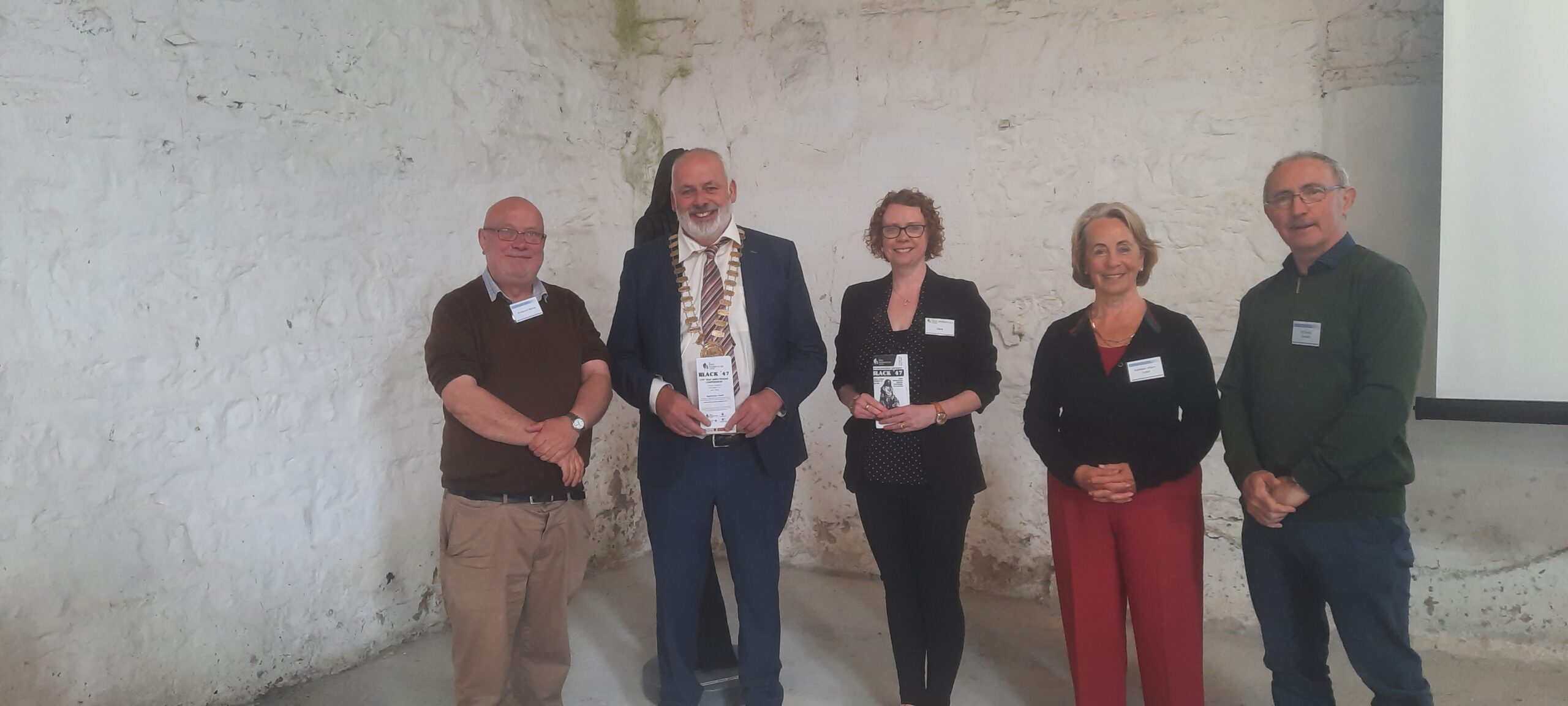 The Dining Hall – Irish Workhouse Centre
L-R: Gerard Moran, Cathaoirleach Peter Keaveney, Clare Lowery, Kathleen Villiers-Tuthill, Christy Cunniffe
Thank you to all who presented, attended, and supported our first conference of 2022 and the first since 2019. The various themes and subjects introduced by our speakers provided an insight into the lives of the poor in Ireland and abroad during the mid-1840s. Thank you in particular to those speakers:
Dr Gerard Moran
Sending back Ireland's Paupers: The Repatriation of the Irish from Britain During the Great Hunger
Kathleen Villiers-Tuthill
Patient Endurance: The Great Famine in Connemara
Dr John Cunningham
'We won't allow one grain of corn to leave the country': Protest and resistance, 1846-'47
Dr Regina Donlon
The Famine Irish in Toledo, Ohio: An Exploration of 'Mutative Ethnicity'
Dr Linda Lynch
Done to Death. The Human Skeletal
Evidence of the Great Famine
Dr Críostóir Mac Cárthaigh
Oral Accounts of Disease and Mortality in
the Great Famine
Keep an eye on our website and our Facebook page for future events!
Donal Burke, Manager, Irish Workhouse Centre welcomed the conference audience and speakers