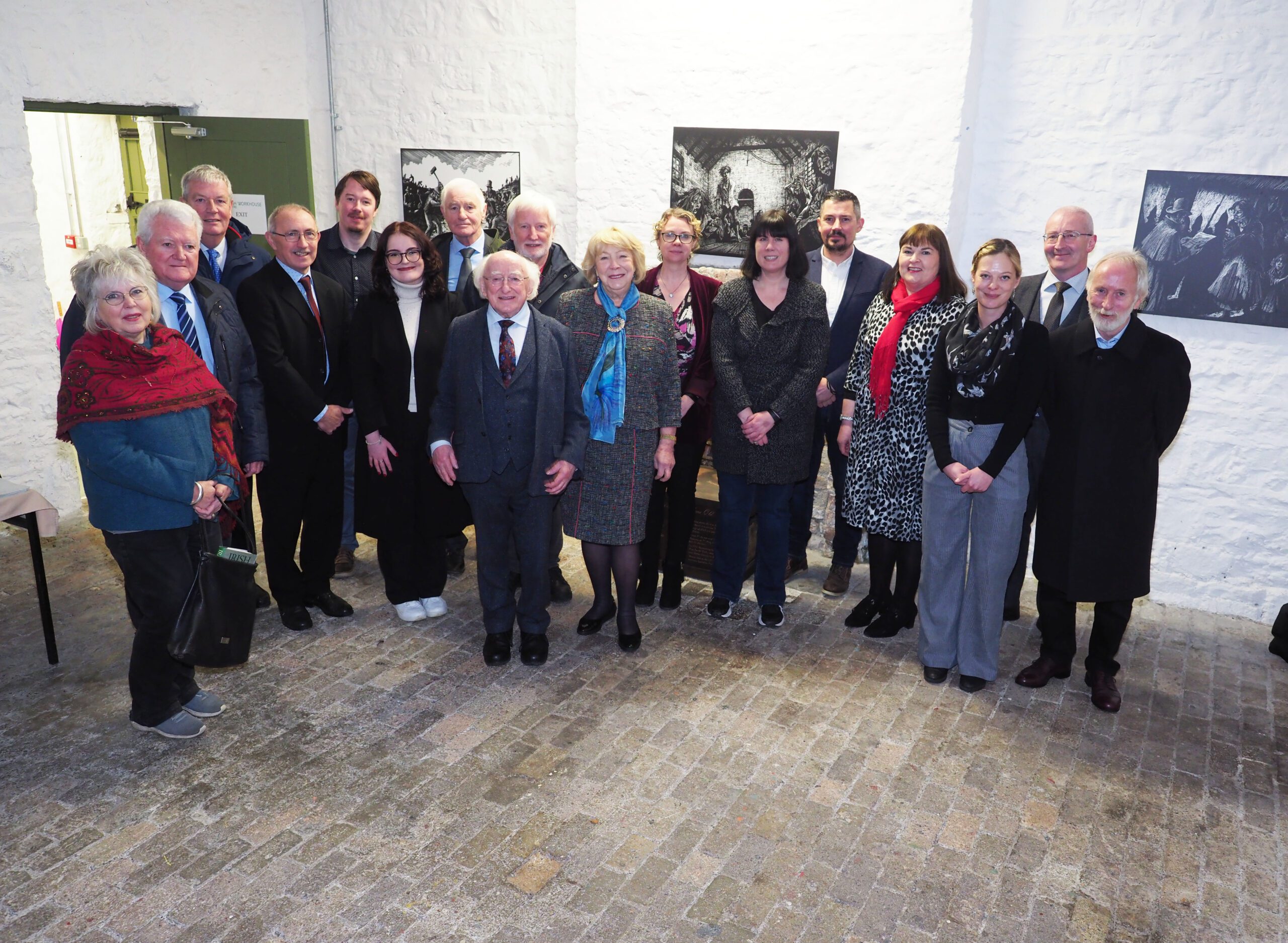 The Board of Directors, Manager, staff, and volunteers of the
Irish Workhouse Centre – Portumna
were delighted to host President and Mrs. Higgins on Sunday 4th December as they attended
The Old Tuam Society
play 'Orphans of the Great Hunger' written by Patricia King-Callaghan and directed by Tom Donoghue. The President took a tour of the Workhouse Museum and met with Kieran Tuohy to discuss his Dark Shadows exhibition. The President's visit was a wonderful occasion for all of us.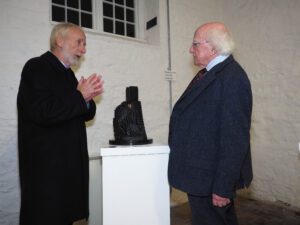 The two-act play was written by Tuam native Patricia King-Callaghan and portrays the story of the 'Orphan Girls' who departed the Tuam Workhouse to Australia on the Earl Grey Scheme funded by the British Crown.
The play was directed by Tom Donoghue and consisted of a talented cast of Alana Mullins, Cameron Heneghan, Máire Acton-Mannion, Fidelma Burke, Ray McGrath, Shea Fahy, Tom Carney, and Seán Callaghan. There will also be a small ensemble performing.
Descendants of the 'Orphan Girls' in Victoria, Australia have contributed to the making of a unique commission of an Earl Grey trunk which travelled with each girl on the 3-month journey to Australia. A replica trunk was handmade by Arbour Hill Prison and will be used in the play. The play is both powerful and resonant, set in rural Ireland in 1848 directly after the Black Year of '47 when the highest Famine fatalities were recorded.